Leverage Email Marketing for your Auto Business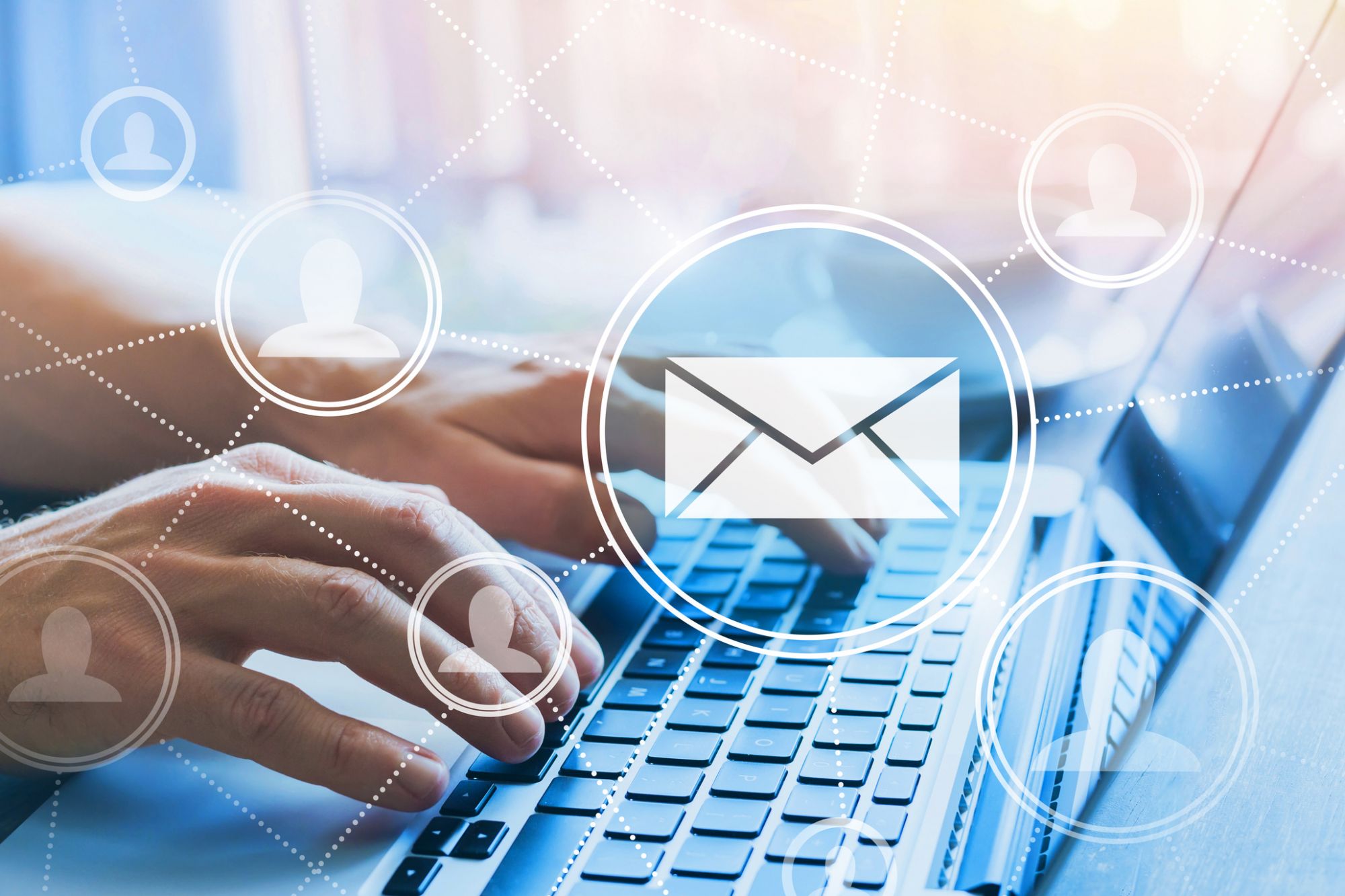 Email marketing works for a variety of reasons... it is targeted, can drive sales, it builds relationships, loyalty and trust and it augments your other marketing efforts. Today most of your customers won't remember you, it isn't that they were dissatisfied or just too busy to get their cars detailed; it's just that they simply forgot about your business… email marketing is a simple way to make your business unforgettable. This article gives you the information you need to plan and start an email program that is useful to your customers and will drive your repeat business.
1. Email Frequency and Topics
2. Growing your Email List
3. Planning your Emails
4. Quick Tips on Content
5. Email Analytics
6. How to Start Sending Emails
Respect your Customers, On Frequency and Topics
Email is an extremely popular form of communication, with calendar dates, notes, tasks, receipts, and those obligatory cute kitten messages from relatives the inbox is a very busy place. You want to figure out why someone would want your email then tell them why they do right away. In general, two emails a month is a good frequency to communicate with your customers, it is also a good idea to not have every email be sales oriented.
A few great topics that your customers might like to receive are listed below, if you have any other great ideas feel free to share them in the comments or on our Facebook page:
Basic Car Maintenance Tips
Employee Spotlight, Let people know about that new detailers you hired
Share pictures of some outstanding turnarounds from past detailing jobs
Let people know about upcoming deals or special offers during the slower times
Dealerships can let people know about some of the cool new cars they just got on the lot, let users know about maintenance services, tune-ups, and car accessories they offer.
Grow your Email List, Ask them First
It's very important to make sure your users know that they are going to be receiving emails from your business, so make sure that when they give you their email address they know what they are signing up for. Permission marketing guarantees that your customers will pay more attention to your marketing message. It's also a good idea to have your customers sent a welcome email when they join your list so they know what to be looking for in the future.
Here are a few ways you can building your email subscriber list:
Collect Subscribers via your Website & Social Media: Let your visitors know about your email program right on your website, make it a strong call to action. You should also mention the email program in Facebook and Twitter from time to time.
Events: If your business happens to be participating in a local fair or maybe has a table at a car show, bring some sign-ups; this is the perfect opportunity to build your list.
Transaction: When your customers are paying you for the great services you provide, take the time to ask them if they want to join your email program, it takes just a few seconds. Have a contest with your employees to see who can gather the most sign-ups.
Check out this article on Tips for Rapidly Building your Email Subscriber List for some more ideas.
Planning your Emails
Now that you've gathered together a group of email subscribers it's time to send them something, let's examine a few important things to consider before sending out your email.
Who should we be sending this email to?
Maybe you have multiple stores or you would like this mailer to appear around your customers' birthdays as a special gift, it's always important to know who will be receiving your email.
What is the main reason to send this email?
Are you looking to build demand for one of your services? Build loyalty with your customers? Grow your list or build up your Facebook Page?
How often do we want to send emails?
Do we want to send the email out once a month or more than once? It is important to find a frequency that works for your business and the content you will be able to communicate and then maintain that frequency.
How do we want our email to look?
How an email looks is very important, a well-designed email that appears correctly in all of the different email clients is much more effective than one that is thrown together quickly with no thought put in to the design or whether everyone will be able to read it.
Some Quick Tips on Content
When a user receives an email the most important factors in whether they decide to read it are: The sender (we got their permission, so this one should be good), the date (the day of the week and time of day are really important factors to consider when sending an email, mornings are the most popular) and the subject line (make it grab their attention).
It is important that the content in your email is well written and focused. In general you should only have one or two main points you are trying to make in any given email. You also should include links when you can to your businesses website or your social media sites, email marketing and social media are great companions.
Email Analytics, Measure your Statistics
When you are sending an email out it is good to have some goals in mind that center around some of the most common metrics in emails:
Open Rates - the number of your customers who received your email that ended up reading it.
Click Through Rates – the number of customers that read your email and clicked a link.
Shares – the number of customers who shared the email or forwarded it to a friend.
Unsubscribes – the number of users that removed themselves from your email list.
Conversion Rate – the number of users that clicked one of your links and completed an action, whether it is bringing in a coupon, printing a maintenance calendar, or engaging in discussion on your Facebook Page or website.
It is important to know how your emails are performing so you can make changes over time to your program and increase its effectiveness.
How can I Start Sending Emails?
There are essentially two paths you can take to get started in email marketing, the Do-It-Yourself path and managed solutions.
With DIY solutions you are responsible for managing your email list, deciding on content, designing and coding your email messages, analyzing analytics and connecting it all through social media. DIY solutions give you full control of your email campaign and are the cheapest option, while not necessarily the most cost-effective. There are a wide variety of DIY solutions on the market with varying pricing structures and list-brackets.
Managed solutions such as Eintouch will save you time by doing all of the above for you. Account managers design your emails, input the content you would like to deliver, code the email, and deliver the email with while keeping you informed about how the email performed. Full service email solutions are slightly more expensive than DIY solutions, but more than make up for it in the time saved and the effectiveness of the emails. Eintouch has a walkthrough slide of their managed process if interested and a pretty cool email display application for Facebook.
In Summary
Email marketing can make your customers remember you whenever they need their car detailed and can also remind them that your business exists and increase the frequency that they visit your shop.
Hopefully we have helped you understand a little more about email marketing, the benefits and the work that goes in to running a successful email campaign. If you liked this article, learned something new, or have any questions feel free to chat about it in the comments. We would love if you shared this article with your friends on Facebook and Twitter or linked to it from your website or blog.
Be sure to check our Car Brite's Facebook Page and join the growing community of car care professionals. If you missed out on our last article on Using Facebook to Grow Your Auto Business, be sure to check it out. We look forward to bringing you more articles in the future on leveraging the internet to market your local business.